Exports
Our journey started in early 2017 with a mission to manufacture top-quality caps and closures at cost-effective prices. 400 million bottles for more than 30 brands worldwide bears testimony to our success. Adding to our growth in reputation is our constant effort in delivering the best quality products and services at all times.
At AGI CloZures, all our efforts are focused on perfecting the 'moment' of opening the bottle. We make the experience unique with our perfect closures.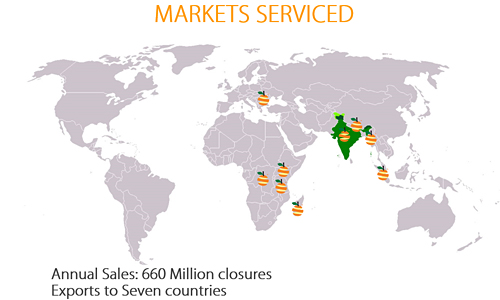 Why AGI CloZures?
Tamper-proof, anti-counterfeit closures
Counterfeiting has become the nightmare of the liquor industry. This mammoth of a problem persists mostly in developing countries. The unavailability of quality closures that meet all customer requirements has been forcing the liquor manufacturers to use regular closures even for the premium liquor segments. This is where the innovative anti-counterfeit closures from AGI CloZures come to their rescue. VOILA and SCHUTZ from AGI CloZures are the first of their kind, double tamper-evident security closures.